Stand up for the Brave
Today people across the world are taking enormous risks for our rights. But they're being harassed, tortured, jailed and even killed – just for daring to stand up for others. Without their courage, our world would be less fair, less just and less equal. We must stand with human rights defenders worldwide – and do all we can to keep them safe from harm.
Be part of the movement to protect the brave.  
Save the Date for Brave 
6th June

Marks one year of Taner Kılıç's imprisonment 
Taner Kılıç, Chair of Amnesty International Turkey, was thrown into prison on 6 June last year in an effort to silence critics and crackdown on freedoms in Turkey.
Plan your big events to coincide with or around this date. Take it to the streets, festivals and markets in your areas, tell everyone about what is happening to Taner and that we need him to be released. His court appearance is scheduled for 21st June so we are aiming for mass actions in the lead up to his court date. Please plan your events and collect as many actions as you can around 6th June, send them back to us as quickly as possible for they can be sent to the authorities before his court appearance.
General Resources
objection handling guide what are human rights 
Updates and Briefings
For regular updates about the Brave cases and to hear what other action groups are doing, join us for our regular brave webinars. To get up to speed watch the introduction briefing here.
The cases
We are focusing on cases from all around the world this year.
Each case is a human rights defender who has been subject to abuse, simply for standing up for others. We'll update this page with new cases and resources throughout the year.
Tashi Wangchuk
Prisoner of Conscience, China
Tashi Wangchuk is a human rights defender and passionate about Tibetan culture. He was detained by the Chinese authorities in January 2016 after his quest to legally challenge the government on the lack of Tibetan language education in schools and expressing his views in media interviews. Tashi was charged with inciting separatism and had his trial on 4 January 2018. The court is yet to deliver its verdict and sentence. He could face up to 15 years in prison.
Stand with Tashi and call on Chinese authorities to drop all charges against him. 
case file PETITION Documentary 
Azza Soliman
Women's Rights Defender, Egypt
Azza bravely speaks out for victims of torture, arbitrary detention, domestic abuse, and rape. 
Azza has been labelled as a spy and a threat to national security because of her courageous and selfless work. They have been targeted with smear campaigns and government surveillance; security forces and pro-government media constantly harass them. 
Take action and stand with Azza. 
Atena Daemi and Golrokh Ebrahimi Irae
Young Human Rights Defenders, Iran
Atena Daemi and Golrokh Ebrahimi Irae, are friends. Alongside Golrokh's husband Arash Sadeghi, they are currently in prison because of their work to protect and promote human rights in Iran.
Call on the Egyptian authorities to ensure that Golrokh and Atena have access to medical care and that they are unconditionally released immediately. 
Taner Kilic
Turkey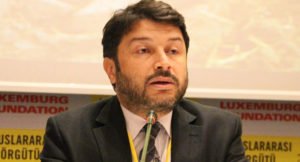 Taner Kılıç, Chair of Amnesty International Turkey, was thrown into prison in June 2017,  the latest effort to silence critics and crackdown on freedoms in Turkey.
Tell Turkey to immediately release Taner Kılıç, stop persecuting these rights defenders, and drop the charges against them.
Sakris Kupila
Finland
Sakris Kupila has never identified as a woman. Yet the 21-year-old medical student must endure daily embarrassment because his identity documents say he is female – the gender he was assigned at birth. To legally reassign your gender, you must be diagnosed with a "mental disorder" and sterilised. Sakris opposes this humiliating treatment. And despite threats and open hostility, he continues to demand a change in the law.
Take action and stand with Sakris to call on Finland to change the law, and support transgender rights activists.
Tep Vanny
Housing Rights Activist, Cambodia
Tep Vanny is housing rights activist, and for almost 10 years she has been defending families forcibly evicted from their homes in central Phnom Penh. She is in jail as a result of her participation in a peaceful protest, and her determination to defend the rights of others. The government are attempting to silence her voice and show activists what can happen if you stand up.
Take action to call on the Cambodian Prime Minister to immediately and unconditionally release Tep Vanny.
Hoo Yew Wah
Malaysia
Hoo Yew Wah was arrested at just 20 years old and locked up for having drugs on him. Twelve years later, he's on death row. Hoo Yew Wah's final chance at life is clemency from the Sultan of Johor State, Malaysia. He applied in April 2014, but his petition has been pending ever since.
Call on the Malaysian authorities to commute Hoo Yew Wah's death sentence.