Time to get snap-happy!
Thank you taking the time to provide content for Amnesty International Australia – we really value the work you're doing and love to see it in action with great content!
To help you get the best possible results when taking photos, filming a rally or writing a blog for Amnesty, we've created this handy how-to guide just for you. You'll be 'profesh' in no time. How can we help you today? Choose from the below, or just have a good ol' scroll.

Submitting content
To submit your photos, blogs or video* (which could be used for communications such as actions, newsletters or resources) email them to activism@amnesty.org.au . For larger files, please use WeTransfer.
Photographers: Please send your best 5-10 shots only, along with the consent forms and a short blurb explaining what's happening in the photos and who to credit the pictures to.
*Please note that by submitting your content, you are giving Amnesty International Australia permission to reproduce the work on its website, print communications and social media channels
Guide to taking photos
General photography tips
At an event, have a designated photographer who can focus on photographing from set-up to close. Does someone in your group have an DSRL camera or Instagram every meal they've eaten in the last two years? They've got the job!

If you're the designated paparazzi, take your time and get a dozen or so great shots  – no need to get hundreds of the back of people's heads, or a blurry Prime Minister.

Even if you don't have an expensive camera, you can take great photos. Cameras on smart-phones are increasingly giving digital cameras a run for their money (and make it easy to directly post to social media as you go). Check out

Forbes

for a list of iPhone and Android photo editing apps.

Check your camera settings are set to the 'highest quality' so we can use the photos across multiple media channels (have you seen the sizes of the images on the new

Amnesty site

?) Photos downloaded from Facebook aren't useable as Facebook compresses the images.

Photographers swear by the '

rule of thirds

'. For example, when photographing a person it is often better to place her or him at the right of left third of the frame, rather than having them stand directly in the middle. Grid functions on cameras can help you compose images in this way.

Get close! Details of faces, hands with pens etc are great for social media.

Snap people doing things (rather than standing around awkwardly) – signing petitions, writing letters, talking to people, marching in a group of protesters – these shots show energy and action.

Experiment! Variety is the spice of life – portraits, groups shots, posed and natural action shots all work well. Take photos from above and below, and play around with focal-points.

Make sure all of your best shots are taken in both landscape (horizontal) and portrait (vertical). Our website doesn't support portrait shots but they are great for our print publications.

Lighting – when shooting outdoors, it is usually best to have the sun behind you and lighting up your subject.

Flash – good to use in darker scenarios!

Avoid complex, cluttered backgrounds or unrelated objects in the image (move them out!)
Photography in low-light situations  (like candlelight vigils)
Turn off your flash.

Use a tripod – it's harder to take stable photos in low-light. If you don't have a tripod try placing your camera on a steady surface such as a wall.

Light too low? Use more candles and spread them around to frame the subject in the photo.

If you have a DSLR camera, a good way to let more light in is to use a slower shutter speed (but watch out for camera shake!). Also, if you shoot in RAW you'll have a lot more flexibility in post-processing.

Keep an eye on shadows, which can block people's faces.
Photography examples
Here are some pics we love!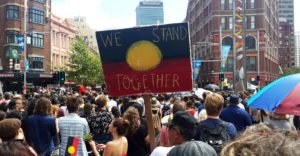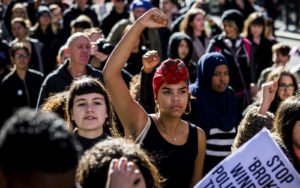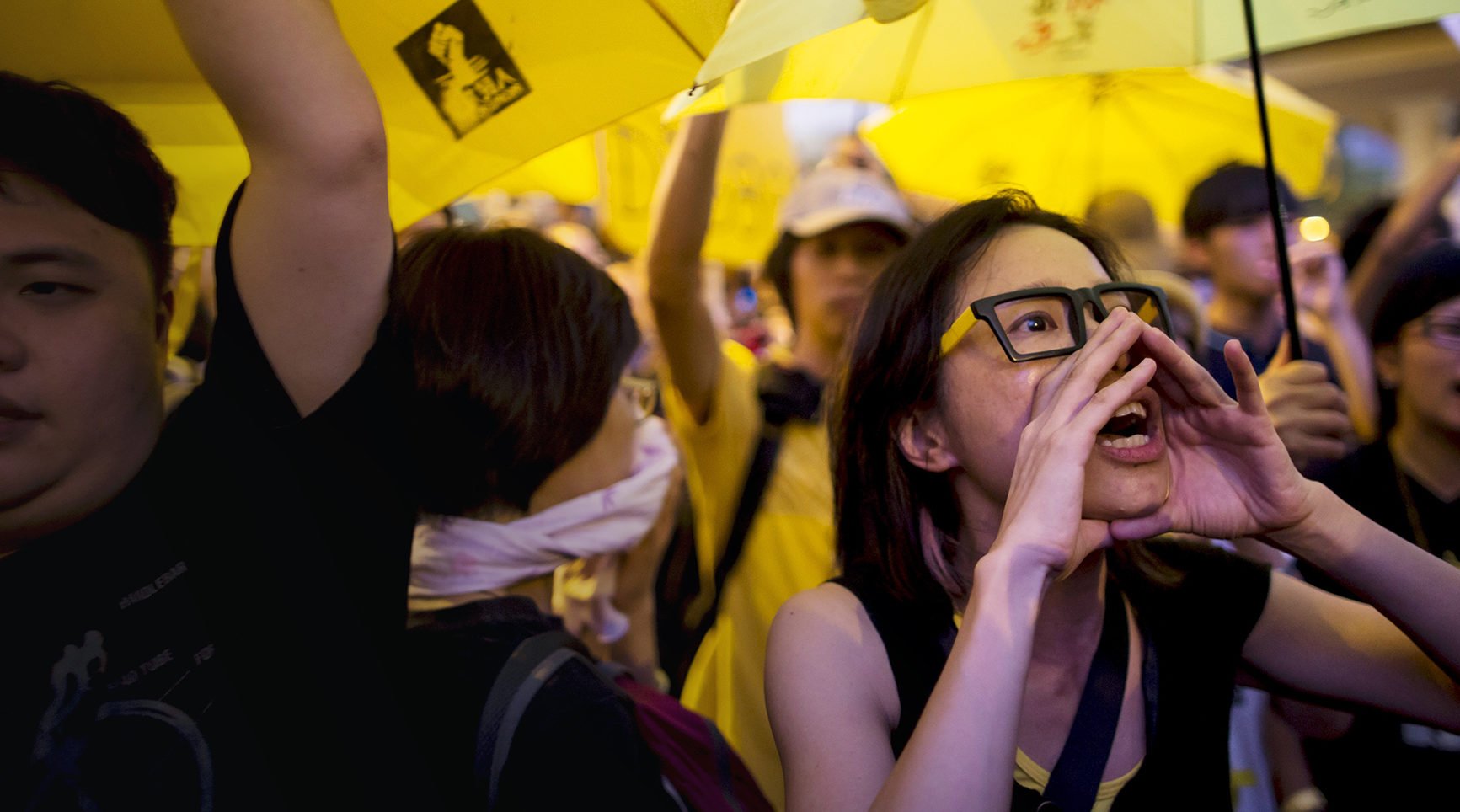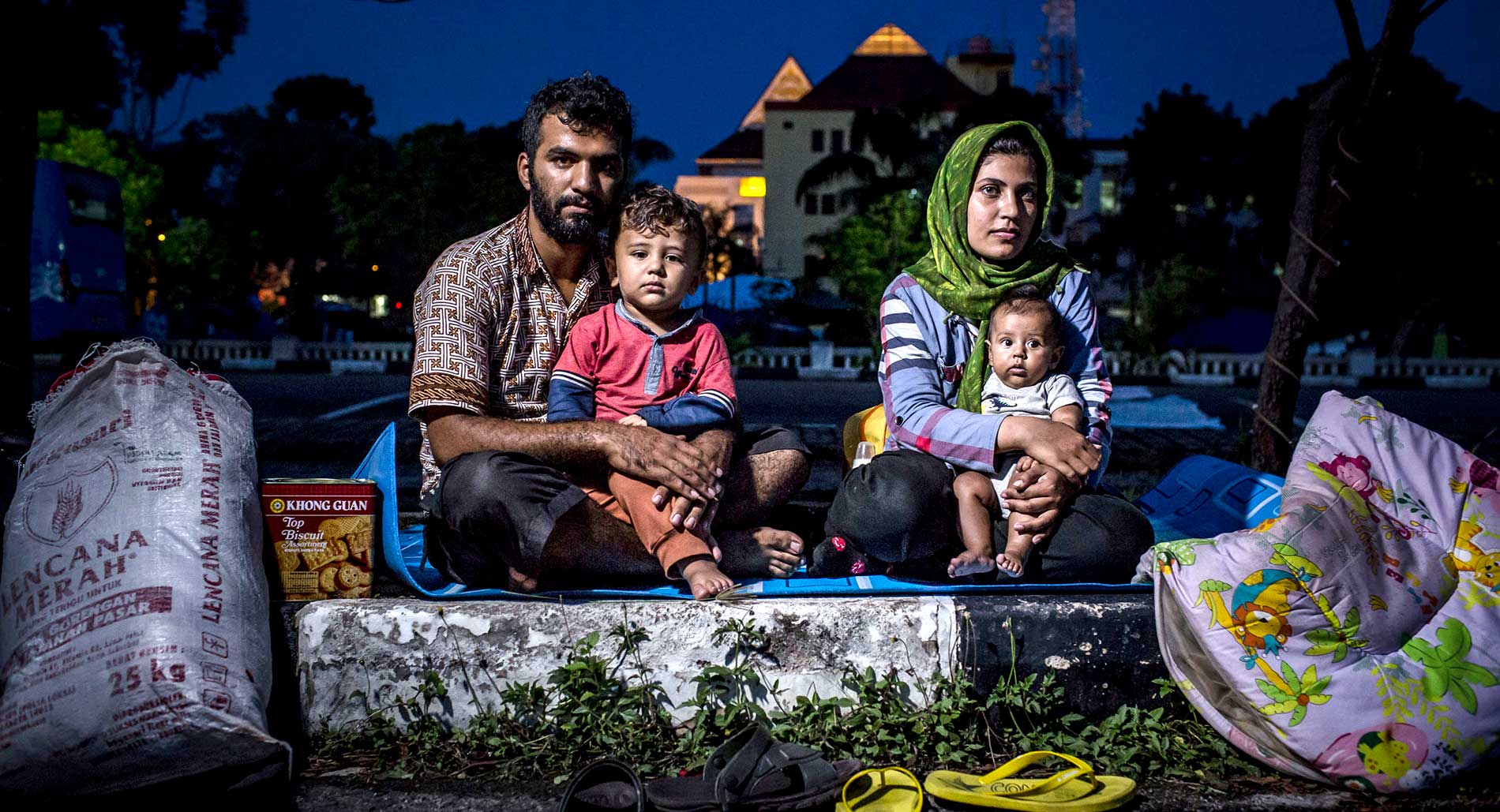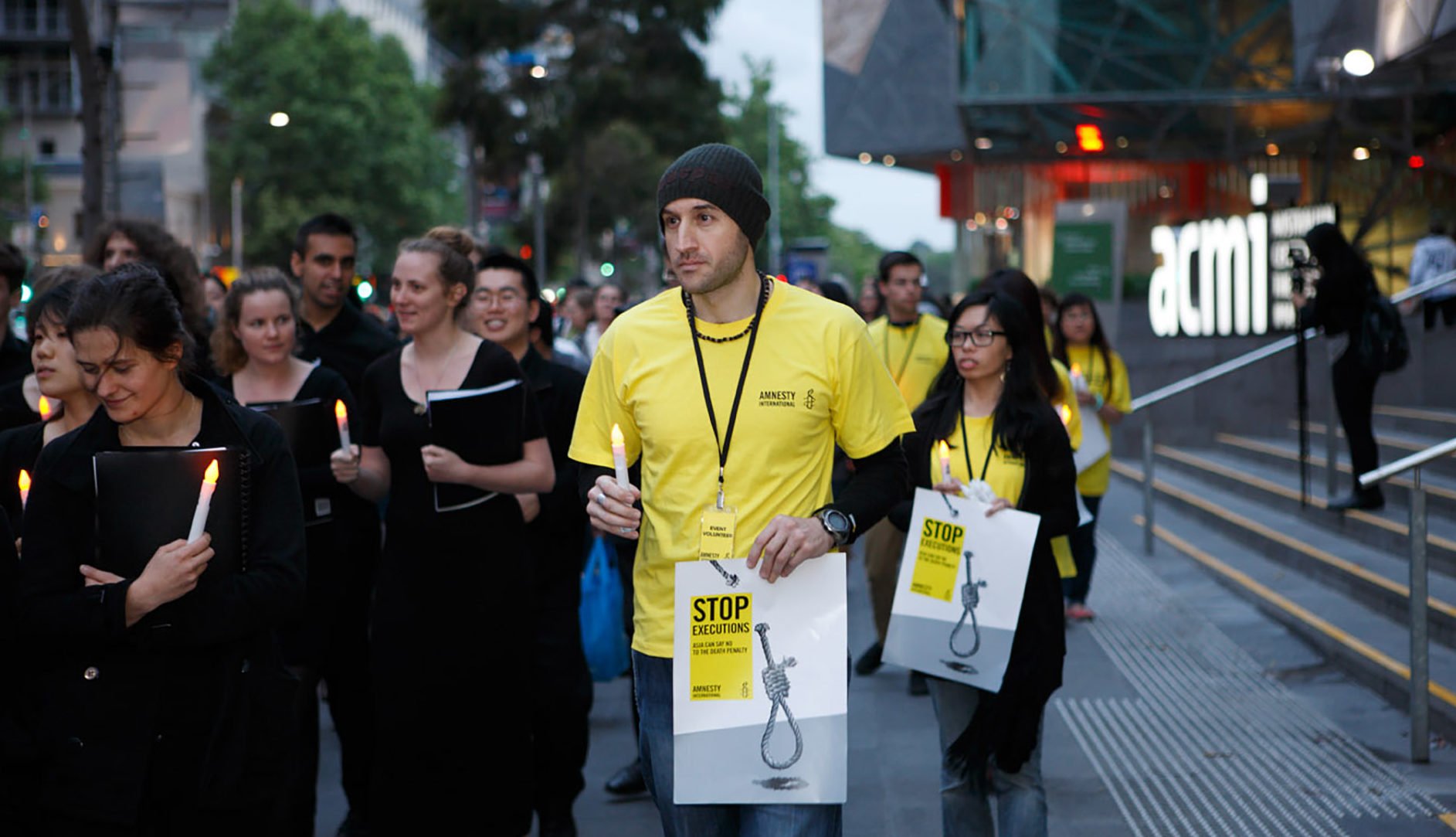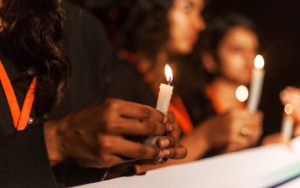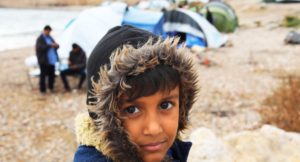 Obtaining consent
In order for Amnesty International to be able to publish your photos we need all identifiable people photographed to fill in a media consent form ​providing us with permission to use their image. We must also have signed consent from parents to use identifiable photos of people under 18. To make this easier for you we have a few guidelines:
Whenever you take a photo:
Get the names of people in photos as you take them and ask them to read and sign a media consent form​. Make sure to print off copies before the event.

When photographing crowd shots or large public demonstrations it's not necessary to ask for individuals' consent – however please ask for consent of any people you're shooting close up.

Record the photo number (camera allocated number) and the name of the person on the running sheet.
For events with an 'entry' area, a standard sign at the registration/entry to the event is acceptable. You may also add this note on event notices/invites. If someone requests not to be photographed, the volunteer or staff member informed must go through the final photos and delete any of the individual. For more information, read the photography at events guidelines.
Go for quality not quantity – this saves file space and precious search time. Pick your best couple of photos ​and send them to your Community Organiser, or in the form above. Include the relevant signed consent forms and running sheet.
Remember – We MUST get permission from a parent or guardian for identifiably photographing people under 18.
After the event please provide your Community Organiser with:
The high resolution (over 600kb) photo files as jpegs. 

The list of people you photographed and the signed media releases. 
Amnesty International Australia will have unlimited use, in both print and online media, of the photos provided. We prefer joint copyright – meaning the photographer and AI will be credited eg © John Smith/AI. If the photographer line is left blank on the running sheet then the photos will be © AI. The photographer can also use the images but please ensure you indicate joint copyright credit.
6. We do not intend to sell the photos. If you wish to do so, please contact AI first. Please feel free to contact your community organiser if you have any queries.
How to source free pics
Want to promote your event but you have no budget for an image? No problem, there are some great resources on the web where you can find free, high-res images – and even tools like Canva to edit them! For info on how to use Canva, see this handy tutorial.
Flickr
Your first stop should be Flickr, where you can set yourself up an account and start searching. Just make sure you choose "All creative commons" from the license dropdown. Creative commons are the images that are free to use, as long as you appropriately credit the photographer. And there are some real gems!
Google Images
Google images also lets you search for images which are free to use. To set this up just go to Settings > advanced search and scroll down to "usage rights". Select "free to use or share", type in your search query and then click "advanced search". Choose images at the largest size, so they don't appear grainy on the web. 
Unsplash
The disclaimer says "All photos published on Unsplash are licensed under Creative Commons Zero which means you can copy, modify, distribute and use the photos for free, including commercial purposes, without asking permission from or providing attribution to the photographer or Unsplash." Go nuts!
Check out "where to find free images online" for more resources.
Guide to creating video content
If you're attending an event or rally – or see a dog in an Amnesty bandana that you just have to share – then a short video is a terrific platform. You don't even need a handycam or an editing suite (but if you have them, hooray!)
We might use your footage as you provide it to us, or weave it into a schmick video about the topic. Here's how to make the most out of your smartphone to capture video footage:
Preparation is key. Before the shoot, make sure you have all your props, shoot locations and a vague idea of what frames you'd like to capture. If you'd like to interview people, then draft some open-ended questions beforehand.

Decide on the message you want to deliver in your video: what do you want the audience to think, act, do?

Shoot a five-second test before you begin shooting to check things like lighting, audio and framing. Good to go?

The simplest rule-of-thumb when filing: ensure you flip your phone and film in landscape mode to avoid those dreaded black bars which appear either side of the image.

On interviews: collect the best few minutes rather than hours; this enables faster editing later. Encourage interviewees to start their answer with the question eg. "I decided to march today because…"; keep answers to 10 – 20 secs and pause between sentences so soundbites are easy to pull out later.

Try to collect filler footage, like scenery, them chatting with friends etc, to complement interviews – that way we can use their narrative over shots of the event, which is more engaging than 'talking heads'!
Good lighting is essential so try and shoot in brightly-lit areas like daylight or a well-lit room. Avoid back-lighting a subject, instead positioning them so that the camera is closer to the light, capturing it shining on the subject.

Jumpy video footage is not ideal, to try to keep your phone steady while recording. Hold it with both hands close to your body, with elbows resting on your hips. If that is tiring, set up a tripod (we've seen them made out of Lego!) to capture longer sequences.
Just like when creating photos, spice it up with lots of angles, close-ups, juxtapositions and framings.

Audio is so, so important! Unfortunately, built-in microphones on your camera aren't the best so try and shoot in a quiet location and avoid echo-y rooms Try to stay as close to the audio source as possible to make sure it/they can be heard over the background noise. Alternatively you can buy

external microphones

for your phone for pretty cheap.

Action sequences are great – people signing petitions, writing letters, talking to people, marching in a group of protesters – these shots show energy and action.

We can edit for you but if you'd rather edit the content yourself there are some great online editing tools such as

Magisto

.
For more info read How to Produce Quick and Effective Video Content With Your Phone.
Creating written content (blogs, features, activist updates)
You'd like to submit a piece of writing, terrific! Have a read of other blogs on the site for tone and style inspiration first and then brainstorm some potential topics you'd like to tackle. Once you've got a few killer headlines in mind, please send through your ideas to the Amnesty digital team on digital.group@amnesty.org.au, who'll be able to help guide you through the blog-writing process and suggest additional ideas if necessary.
Before you start, answer these questions:
Who is your audience? What are their characteristics? What do you want from them? Why do they care about what you're writing?

What is the purpose of your piece of writing? Make it clear and focused.

What are the key messages? Have the most important up front. Remember, you should just be taking one small angle/element of an issue. Don't try and cover everything.

Is there a human element of the story? A person or group of people the audience can identify with.
Writing style: every sentence must fight for its life!
Make your writing personal and approachable.

Don't be too complete – there should be room for a conversation.

Avoid jargon, passive voice and too many adjectives.

Don't assume previous knowledge.

What can you utilise to add credibility or 'oomph' to the piece? A quote from an expert? A recent study? A story of one specific individual?

Have you rounded up your argument and tied up any loose ends in the conclusion?
Before you submit your post, read through it again, and remove anything that doesn't add value.
Format and layout:
People do not read big paragraphs on the web – keep sentences and paragraphs short and make sure your blog or feature is scannable.

Break up your writing with subheadings, lists and bullet points.

500–800 words max (usually, though this can vary depending on the issue)

Don't over-explain. Use links to external content throughout the blog. Please link to credible sources (not Wikipedia!)